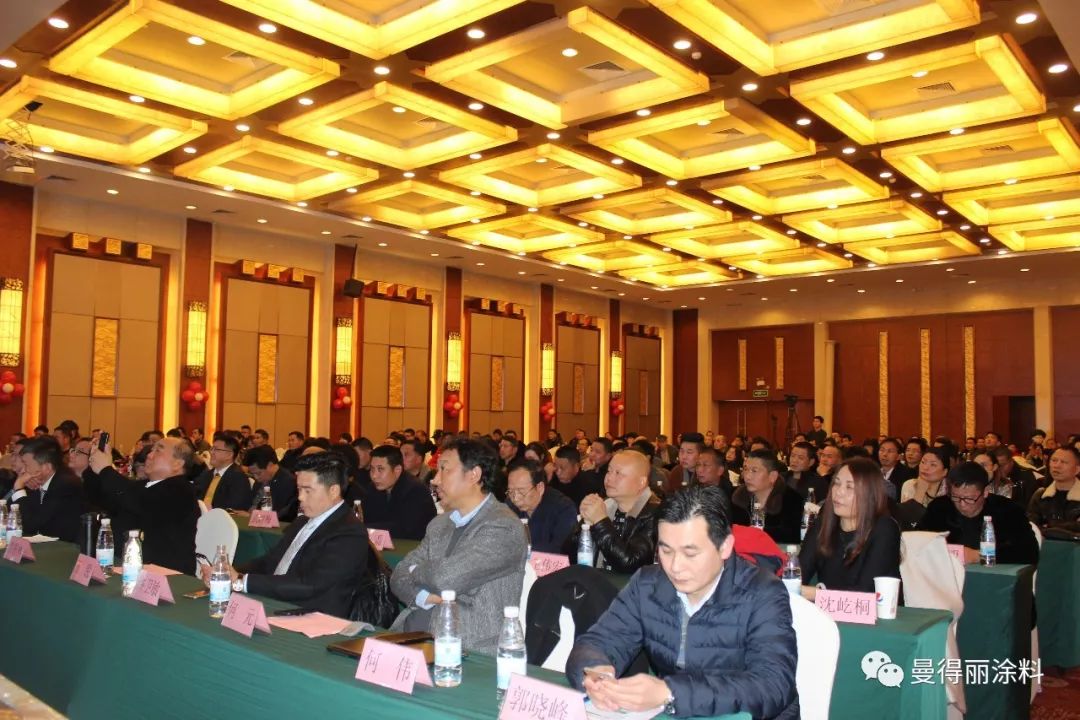 Work hard to create brilliant! On January 24th, 2018, Zhejiang Maidenly "Yancai award" outstanding distributor award ceremony was held in Tongxiang New Century Hotel. Industry association leaders, maidenly group executive team, maidenly strategic partners and distributor partners from all over the country gathered together to join hands and talk about the future!
Dare to advance the development of architectural coatings for the world
China is the world's largest paint producer. In 2017, it will produce about 20 million tons of paint, including about 8 million tons of architectural coatings. Zhejiang Province is a large province of architectural coatings. In 2017, the total amount of architectural coatings reached 700,000 tons, accounting for about 8.7% of the domestic total. Zhejiang architectural coatings not only have large output, but also lead in the domestic automation of production equipment, advanced construction technology, and numerous construction workers. Zhejiang architectural coatings are used in engineering throughout the country. At the beginning of the meeting, Zhao Xinjian, president of the Coatings Association of Zhejiang Bonding Technology Association, on behalf of the Coatings Association of Zhejiang Bonding Technology Association, expressed warm welcome and heartfelt thanks to all the guests who supported maidenly and supported Zhejiang Coatings.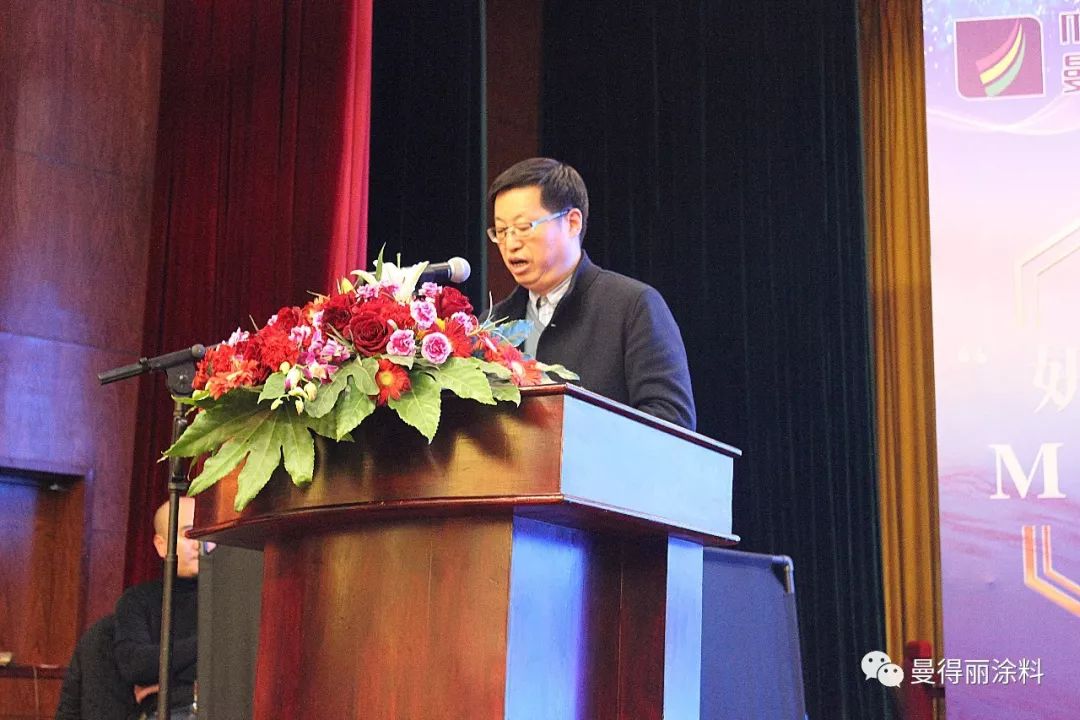 ▲Zhao Xinjian, President of Coatings Branch of Zhejiang Bonding Technology Association
President Zhao said that as the leader of the architectural coatings production enterprise in Zhejiang Province, Mandeli has developed rapidly since its establishment and has the spirit of innovation that is the first in the world. It is the first automatic storage room color system in Zhejiang Province. Installed the system and took the lead in establishing a domestically advanced fully automatic production line and a coating system for smart storage systems. The company has always been adhering to the technology-oriented, management-oriented, quality-oriented, product-oriented spirit of excellence, making Mandeli products more and more recognized, has also won many honors.
At present, there are many domestic architectural coatings companies, overcapacity, higher environmental protection requirements, rising raw materials, and coating prices are not rising and falling, which has brought considerable pressure on coatings companies. The integration period of coatings companies has arrived. At the same time, however, the urbanization process is still accelerating, the demolition of urban villages is beginning, and the construction of beautiful villages has only begun, and the total amount of architectural coatings is still increasing. President Zhao believes that there are still many opportunities for the development of architectural coatings companies and paint distributors. The key is to find the right brands and partners. As a company with a complete range of products, high production automation, advanced management, advanced technology, good reputation in the industry and strong strength, Zhejiang Mandeli Coating Co., Ltd. provides a good choice for dealers.
Jia Genlin, Vice President of Coatings Association of Zhejiang Bonding Technology Association (first from left)
Cao Xinglong, deputy general manager of Zhejiang Maidenly Coating Co., Ltd. (second from left)
Shen Guoqiang, Chairman of Zhejiang Maidenly Paint Co., Ltd. (third from left)
Zhao Xinjian, the president of the Coatings Association of Zhejiang Bonding Technology Association (fourth from left)
Wang Yimin, Secretary General of Coatings Branch of Zhejiang Bonding Technology Association (5th from left)
Grateful for the past Going ahead in the industry to find new articles
At present, China's coatings industry is entering a new stage of development. Under the current situation, miniaturized production enterprises that are marginalized by the whole industry will be out, and mergers and reorganizations will promote large-scale producers to enter the terminal in a more user-friendly manner. market. At the ceremony, maidenly chairman Shen Guoqiang made a keynote speech on "Learn before the industry." He said that even in the market situation of slowing growth, opportunities are still everywhere. In 2017, maidenly Coatings Co., Ltd. took the lead in "the technological innovation, institutional innovation" and confidence, and walked in the forefront of the architectural coatings industry in Zhejiang; it even went to the forefront of the national coatings industry.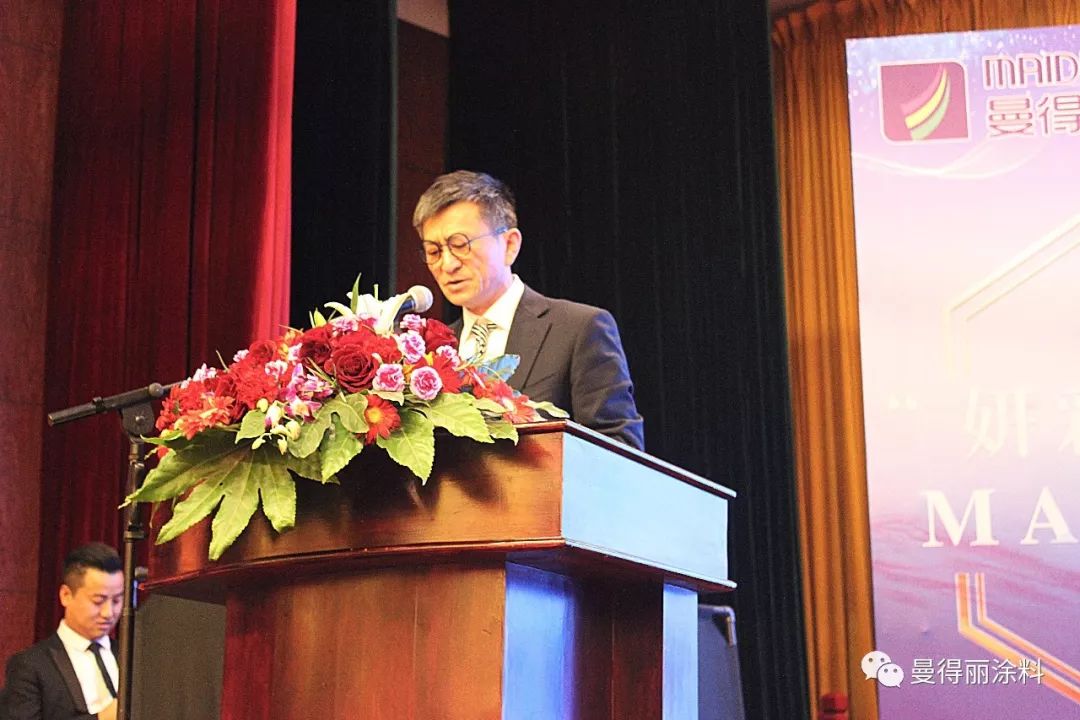 ▲Maidenly Chairman Shen Guoqiang
Shen Dong revealed that in 2017, through hard work and innovation, the maidenly comprehensive indicators have achieved new heights, with an output value exceeding 200 million, and the transformation and upgrading have taken new steps. The achievement of these achievements is inseparable from the maidenly staff and the distinguished guests present. Taking this opportunity, Shen Dong also expressed his sincere gratitude to all the guests who have supported maidenly, and thanked all those who contributed to the maidenly brand.
Shen Dong talked about the new development of maidenly's transformation and upgrading in 2017 from two aspects: intelligent manufacturing and management system improvement. He believes that after the fierce market competition in 2017, the trend of industry competition will intensify, and the coating industry will continue to change in response to the situation. In 2018, the coating industry will derive the following three major development trends: 1. Entering the high-end product market; 2. Quality The change in consumption patterns between the two types of services and services; 3. The consumption method focuses on green environmental protection. At the same time, because water paint has the obvious advantages in environmental protection, especially the water-based two-component paint has broad application prospects in the field of anti-corrosion.
Shen Dong said that in 2018, maidenly company will return to the original heart, re-shape the value, adhere to the development idea of "integrity, innovation, openness, sharing" business philosophy, and find a development path that is in line with its own reality. At the ceremony, Shen Dong also solemnly promised on behalf of all employees of maidenly company: "We will provide the best products and select the most professional engineers to serve you! In the future, we will continue to provide the best service to the boxing. The heart rewards all customers for their long-term support and help!"
Subsequently, Cao Xinglong, deputy general manager of Maidenly, gave a keynote speech on "Communication, Sharing, Display, and Gratefulness" for everyone. He said that he hopes to conduct in-depth communication and exchanges with old and new friends through this meeting, enhance mutual trust, strengthen cooperation between the two sides, and share the harvest and joy of maidenly with old and new friends.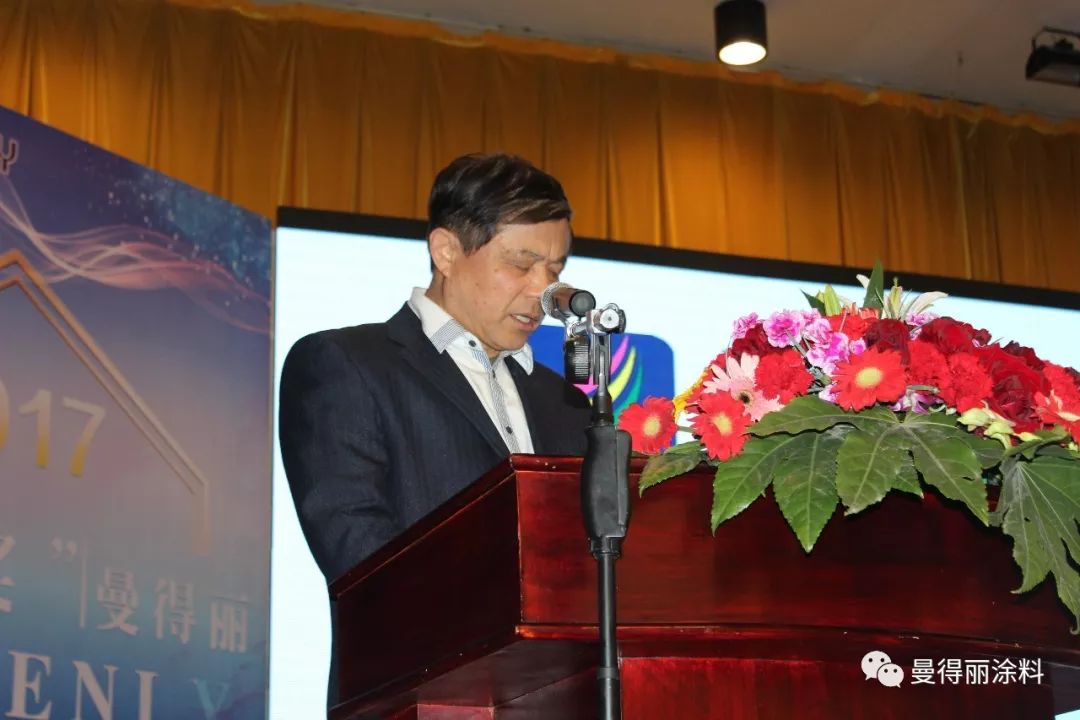 ▲Deputy general manager of maidenly Cao Xinglong
From the three aspects of technological innovation, brand creation and future vision, Mr. Cao shared with you the maidenly changing development. He proudly said that in the past 15 years, maidenly has grown from a latex production line with an annual output of 3,000 tons to a latex paint production line with an annual output of 15,000 tons, a putty powder production line with 10,000 tons, and 50,000 tons of real stone paint. Production line, 10,000 tons of waterproof coating production line, 5000 tons of water-based colorful coating production line, 5,000 tons of oil-based coating production line, 10,000 tons of dyed color sand production line, 1000 tons of rock chip production line. And built an intelligent three-dimensional storage, a new model production center, an exhibition hall across the times.
2017 has quietly passed, and 2018 is striding. General Cao said that in 2018, it will be a year for maidenly to challenge themselves and surpass themselves. Continuous innovation, meeting challenges and expanding the company's business scope and scale will be the main goals of maidenly in 2018. Looking into the future, maidenly has established three main objectives: one is to try IPO; the other is to transform and upgrade; the third is to go international.
Strong cooperation to achieve a win-win situation
The development of maidenly is closely related to every partner of maidenly. At the meeting, maidenly strategic partner He Wei gave a keynote speech for the "Joint Technology Department". He said that the joint technology department consists of the maidenly factory main laboratory, Jiangsu Synthetic Laboratory, Jiangxi Industrial Paint Laboratory and Shanghai Application Laboratory. Under the leadership of Dr. He Yuan, the chief scientist, the laboratory is mainly dedicated to the research of a new generation of water-in-water multi-color coatings, cost-effective water-sand sand projects, and water-based industrial paint development. The Joint Technology Department provides strong technical support for the development of maidenly products and also promotes the development of the coatings industry.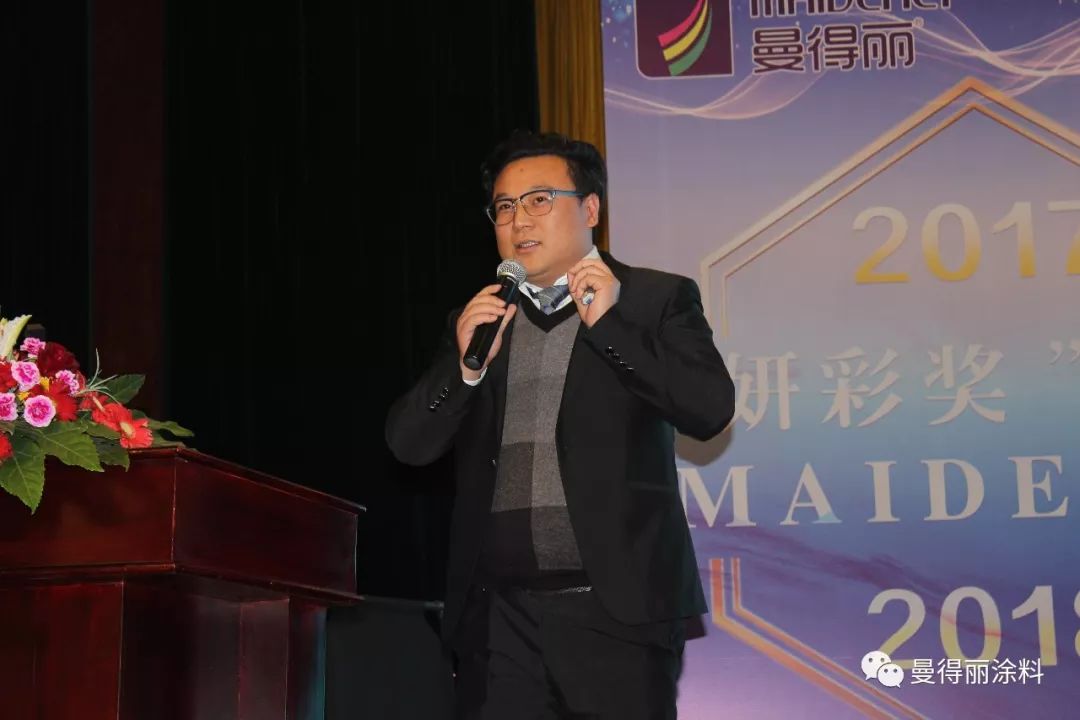 ▲Maidenly strategic partner He Wei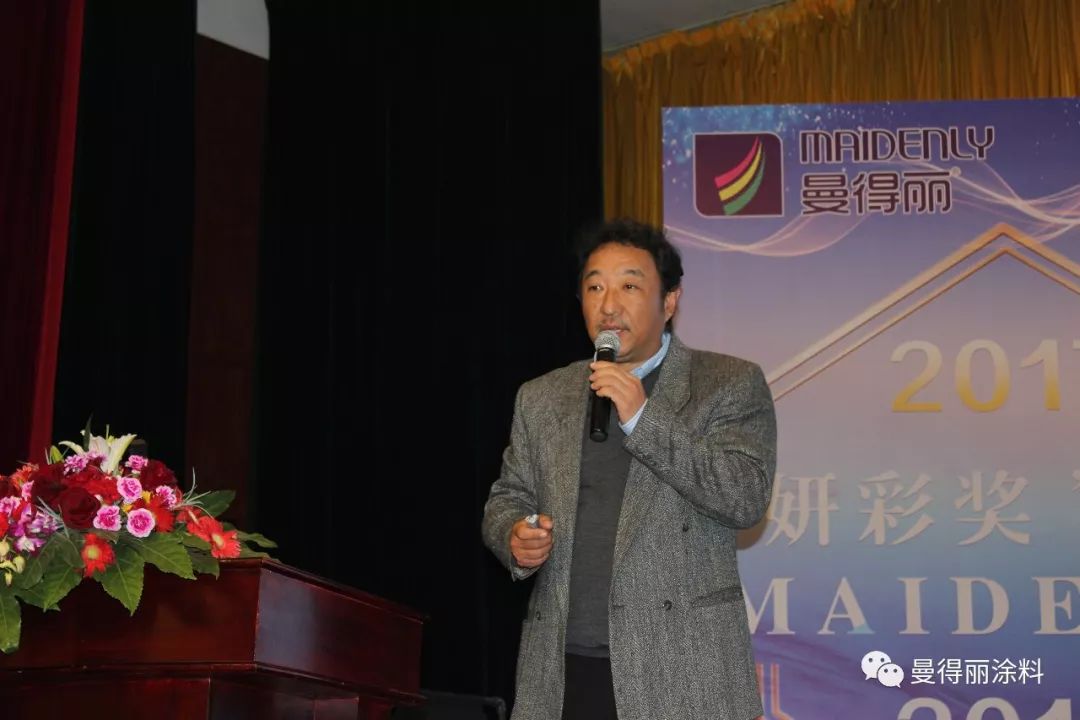 ▲Chief Scientist Dr. He Yuan
With the continuous promotion of the concept of low-carbon and environmental protection in the whole society, water-based environmentally-friendly coatings are bound to become the trend of future development. Wang Rui, a strategic partner of maidenly, gave a keynote speech on "Waterborne Industrial Paint" for container coatings, water-based glass paints, water pump paints, steel structural paints, motorcycle paints, agricultural machinery paints and bicycle paints. He mentioned that water-based industrial paints have great room for development. From the perspective of China's overall economic development, there will be a leap-forward development in waterborne industrial paints in the next three to five years.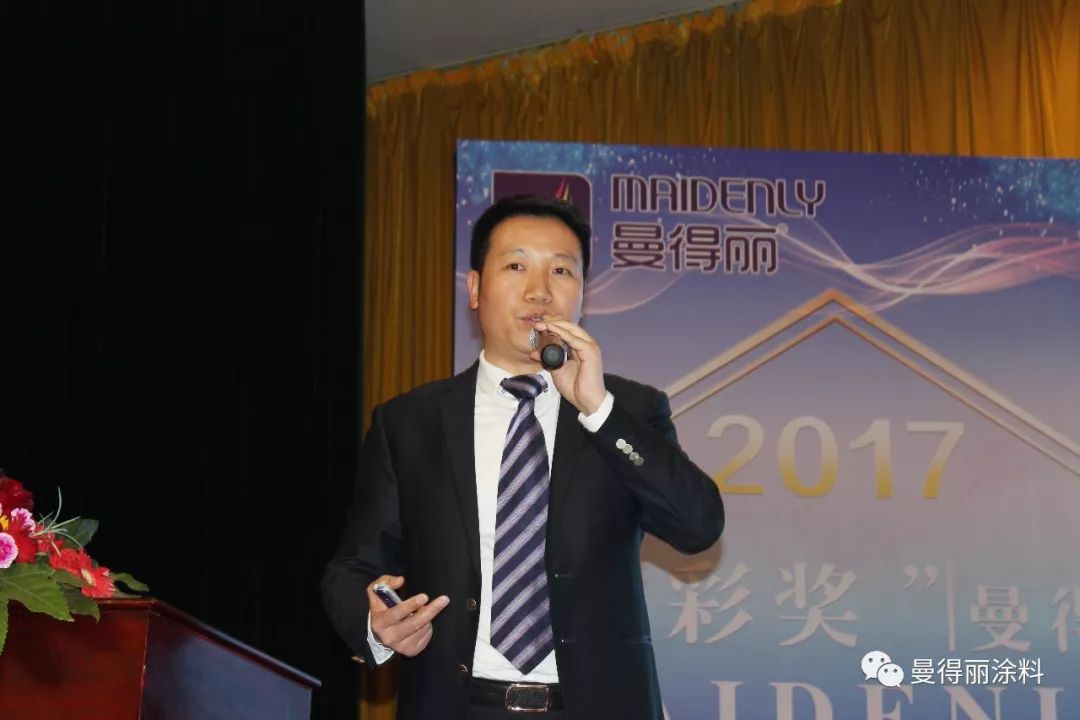 ▲Maidenly strategic partner Wang Rui
Innovation is not limited to new products
With the advancement of environmental protection policies and the further improvement of consumer demand, the development of colorful coatings has also changed. Mr. Shen Tongtong, Marketing Manager of mai, brought a keynote speech on "Management and Promotion of Manzanite", introducing the development of colorful coatings, the technical concept of Manxu waterborne coatings and the construction technology of Manzanite coatings....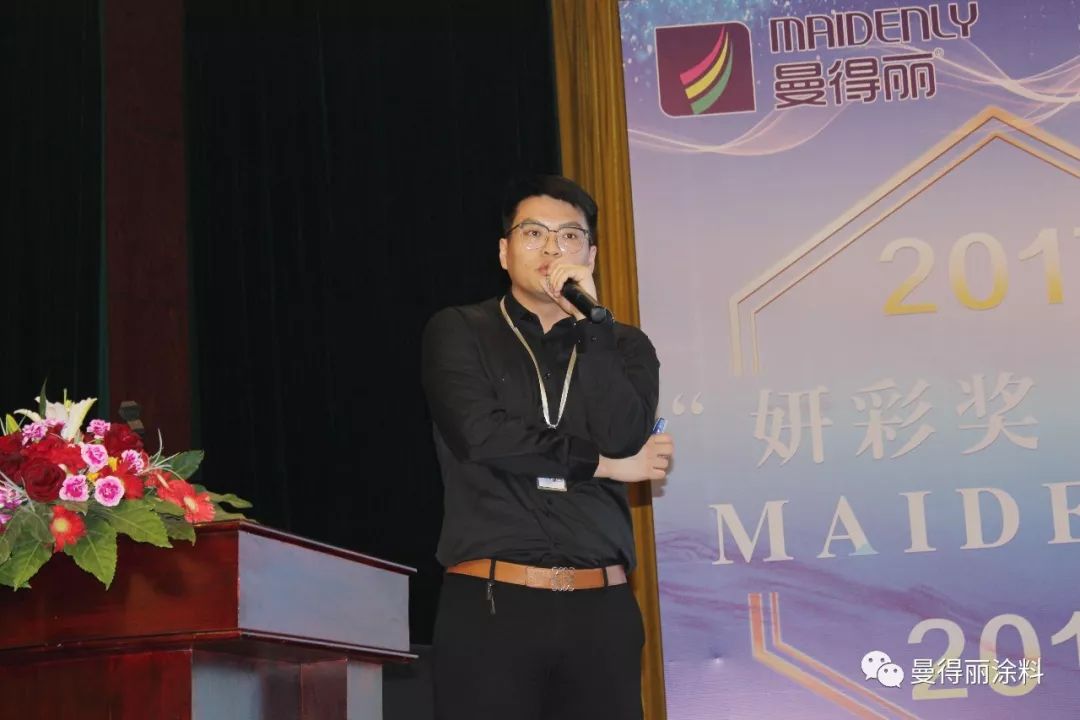 ▲Maidenly Marketing Manager Shen Yitong
Manager Shen introduced that Manzanite has the advantages of better product performance, better decorative effect, more convenient spraying and strong cost competitiveness. It is suitable for all kinds of masonry structure, concrete and external thermal insulation structure; Product performance, higher simulation. He said that 2018 will be a year of rapid growth of colorful sand, which will gradually replace the colorful face.
Every year, 300,000 people worldwide die directly or indirectly from decoration pollution! The number of deaths caused by indoor air pollution in China exceeds 110,000 per year! 68% of pregnant women's fetal malformations caused by serious indoor formaldehyde standards! 90% of childhood leukemia is related to formaldehyde! 85% of leukemia patients live or work in newly renovated rooms within 2-3 years before the onset of illness! Guo Xiaofeng, a new material technology company in Shanghai, tells everyone through the shocking data that the air pollution in the living room is terrible.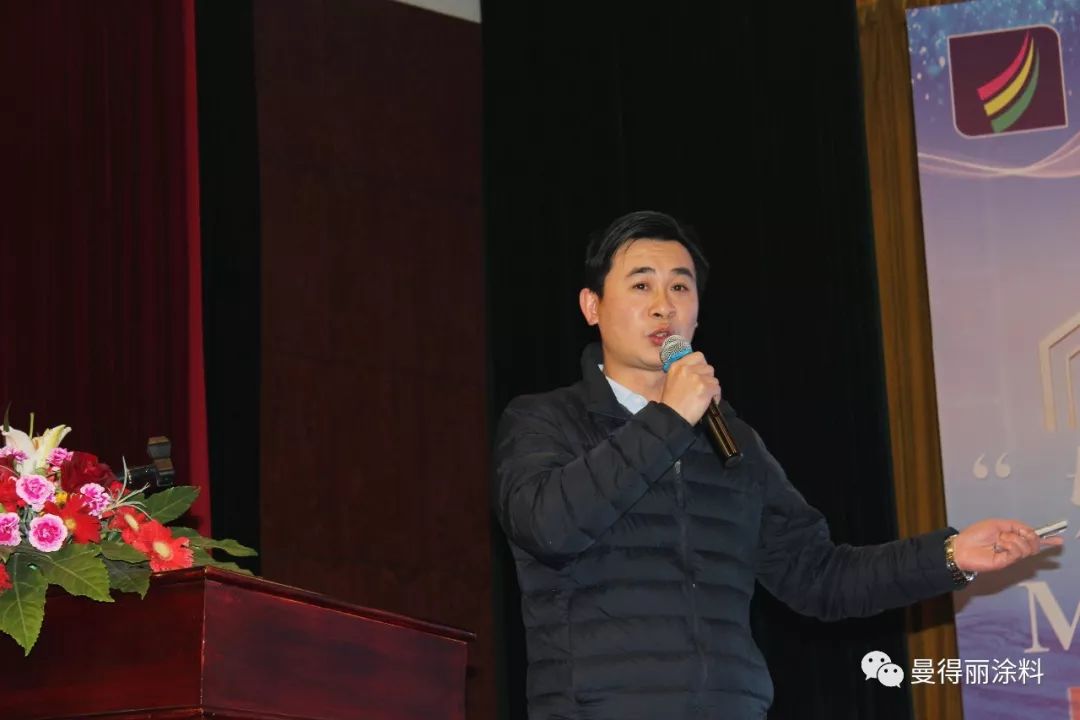 ▲Shanghai Jinzhe New Material Technology Co., Ltd. Guo Xiaofeng
Mr. Guo Xiaofeng introduced the function of indoor air purifiers, and compared the formaldehyde-based paints with the common pollution control products by maidenly new net cleaners, highlighting the maidenly clean house in addition to formaldehyde paint, removing formaldehyde, benzene, toluene and xylene. Excellent performance of TVOC such as ammonia.
At the same time, Mr. Guo Xiaofeng also brought another maidenly new product - maidenly self-cleaning cover. He demonstrates maidenly self-cleaning finishes through self-cleaning technology routes, photocatalytic self-cleaning coatings, super-hydrophilic performance of self-cleaning coatings, and super-hydrophilic principles of self-cleaning coatings. The building wall has the function of self-cleaning protection.
The release of high-performance, high-tech new products has caused enthusiastic response from dealers. Many dealers on the scene are eager to try and are full of expectations for new products.
▲新产品推广奖